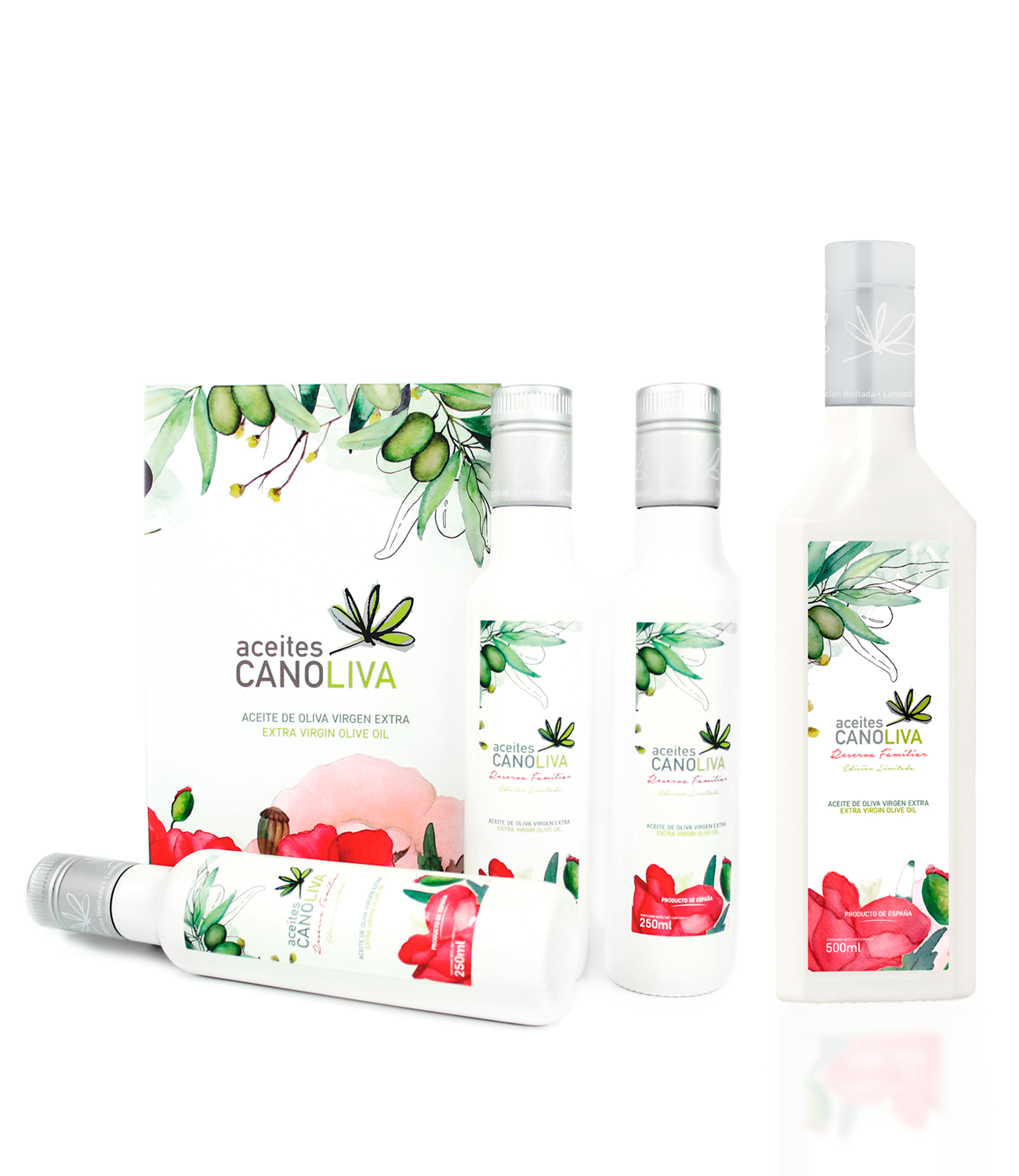 Sublime coupage of hojiblanca and picuda olive varieties which presents to the nose an intense green fruity flavour of green fresh olive, freshly cut grass and alloza notes, all mixed with green apple and citric background hints. It ends with a pleasant mixture of wild herbs. In the mouth it emerges elegant and smooth, with a remarked balance between the bitter and pungent notes. Its spiciness denotes personality but at the same time delicacy as result of the almond's aftertaste. It is a high complex olive juice full of nuances.
The olfactory sensations of this olive oil begin with an intense fruitiness of green olives, characteristic of the early harvesting of the fruits, where its aromatic complexity can include citrus notes such as green lemon and apple, notes of tomato, freshly cut grass and almond standing out…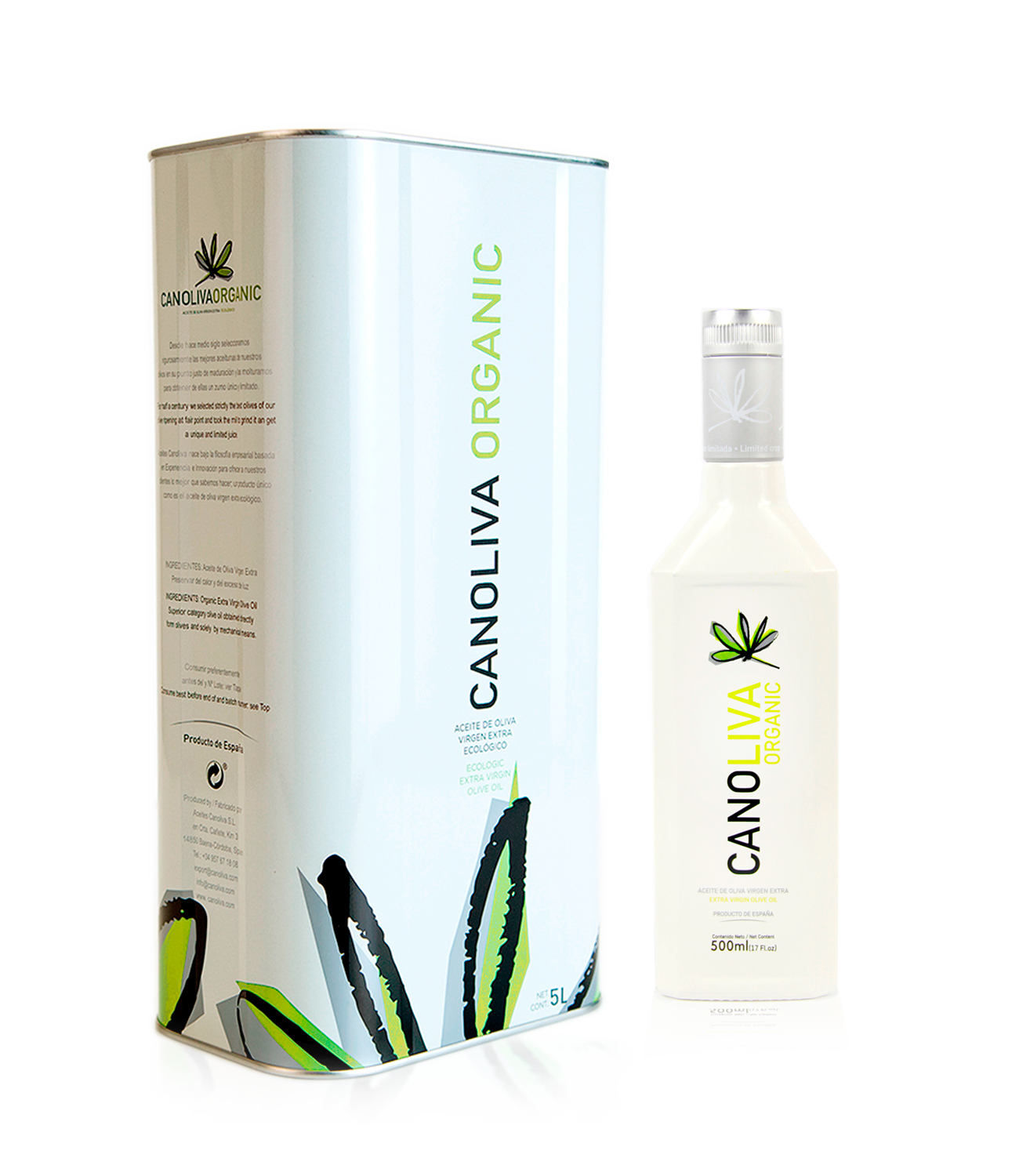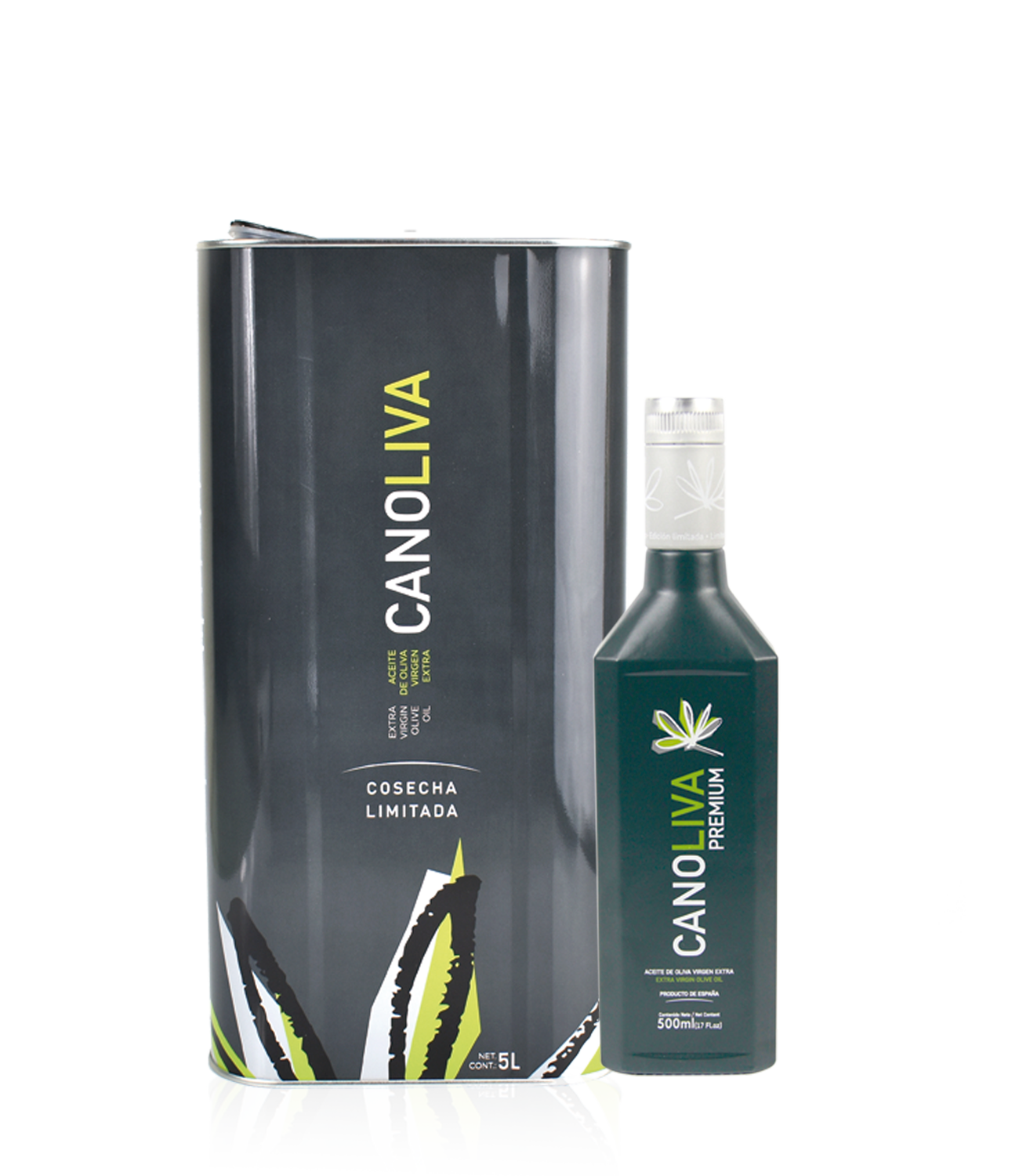 It is a sublime coupage of pajarera and picual that on the nose presents ripe notes of fresh olives that evoke tomato plants, green almonds and artichokes. Herbaceous notes remind us of freshly cut grass, fig tree and olive leaf. The bitterness and itching are so delicate and harmonious that they convey an elaborate oil. It is an exceptional oil full of complexity and subtlety.
On the nose it presents fruity aromas of ripe olives of medium-high intensity with classic notes of fig trees and dried hazelnuts. It finishes with a pleasant aroma of aromatic herbs typical of a picual with its own personality. This medium-ripe fruitiness with light green notes is sweet at first in the mouth, where a healthy and fresh fig tree with herbaceous notes is appreciated. Then, you notice how the bitterness caresses the palate. The aftertaste of the hazelnut with the fig tree leaves a set of pleasant and delicate sensations. It is an oil of medium complexity.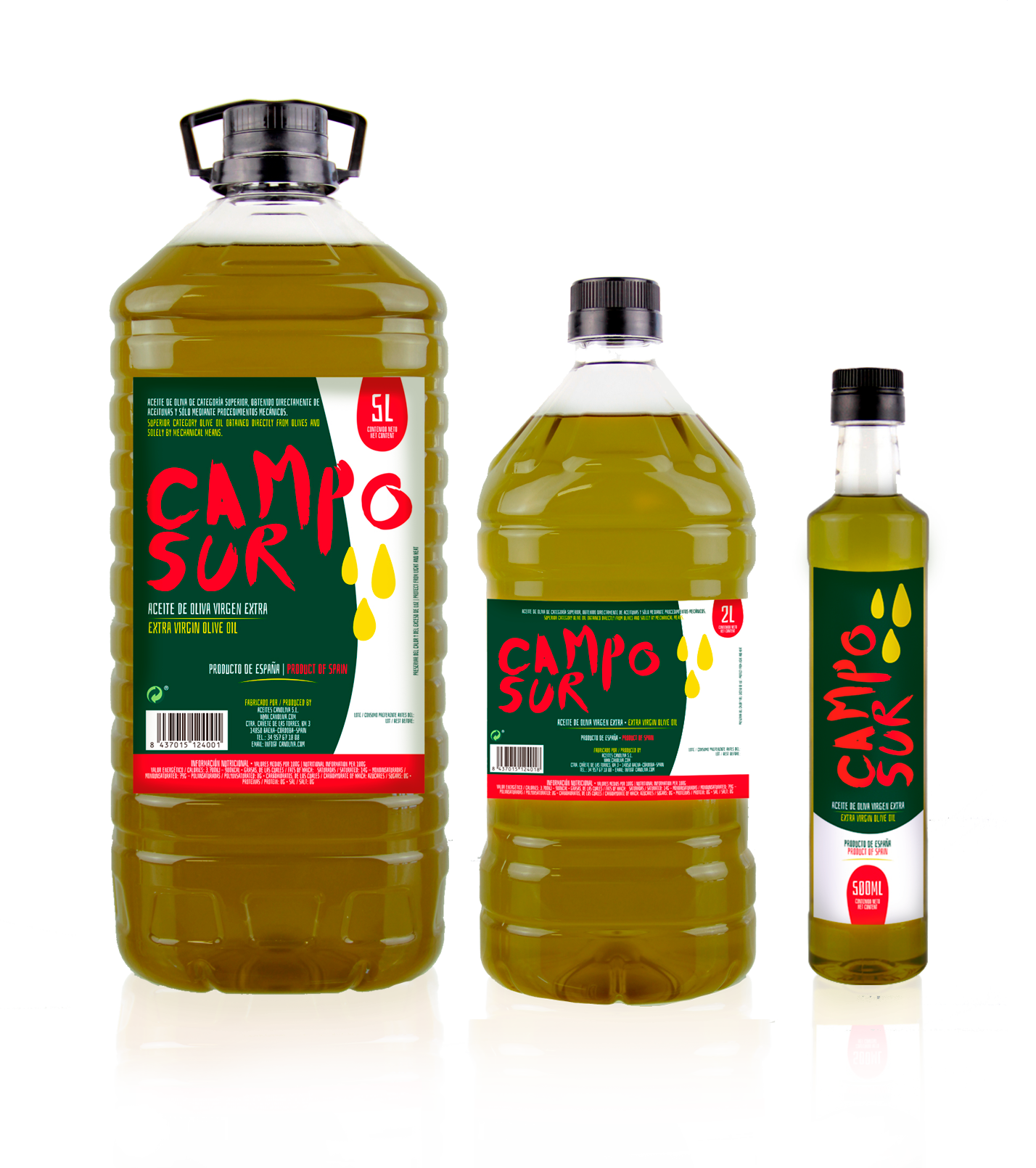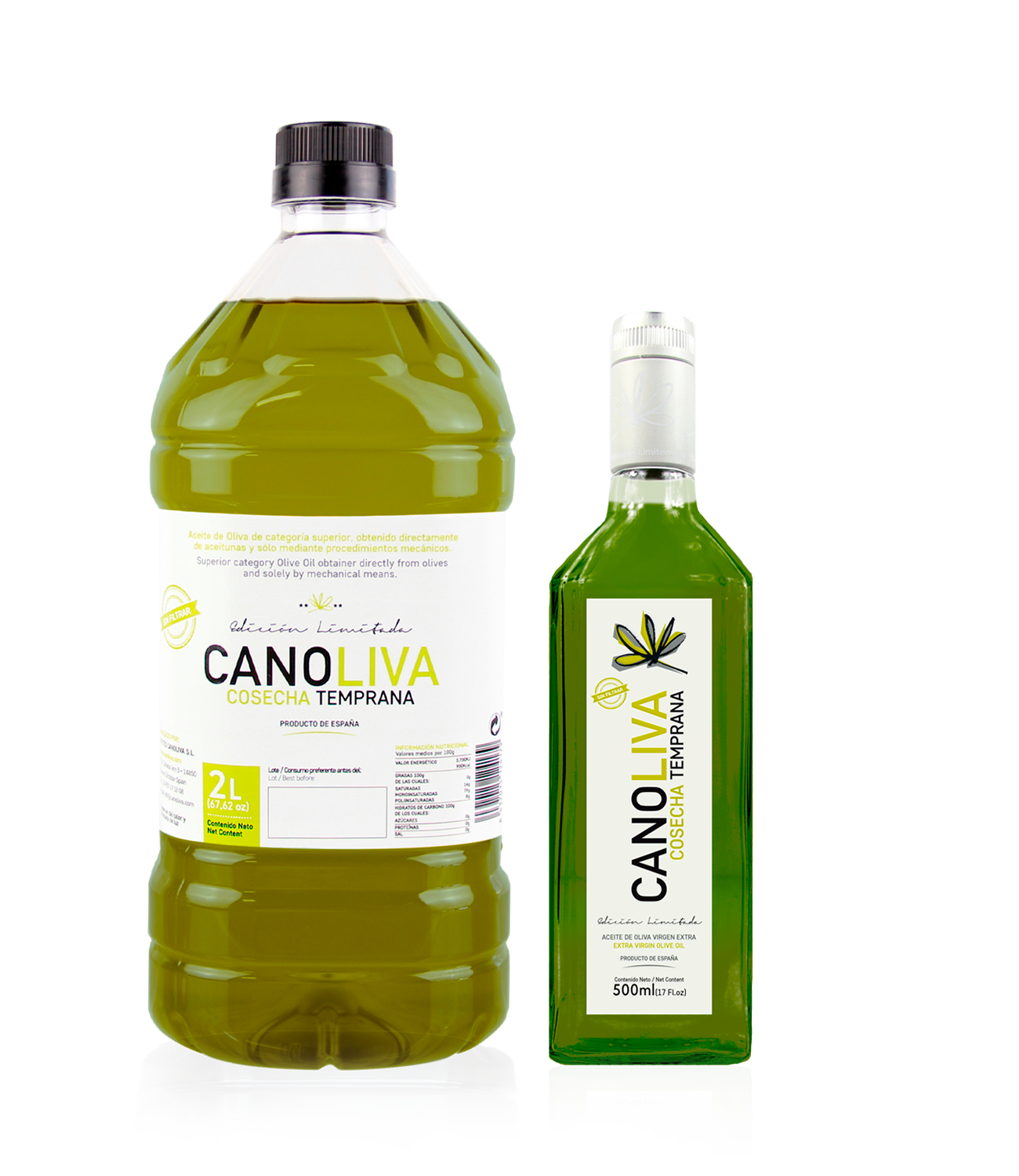 Canoliva Cosecha Temprana
UNFILTERED Extra Virgin Olive Oil
After bursting into our palate with an intense fruity attribute of fresh olive, this olive oil continues with the green of the freshly cut grass. It presents fruity notes of banana and apple, while concluding with tomato, almond and floral scent. In the mouth, it presents a sweet introduction with a moderate bitter and spicy touch. Its aftertaste clearly evokes to banana, almond and artichoke. It is an excellent balanced, complex and smooth olive oil juice.
With its own characteristic aromas, without accusing symptoms of rancidity, alteration or contamination.
Our Don Orujo pomace oil is perfect for frying due to its excellent qualities at a physical-chemical level, and in economic terms.