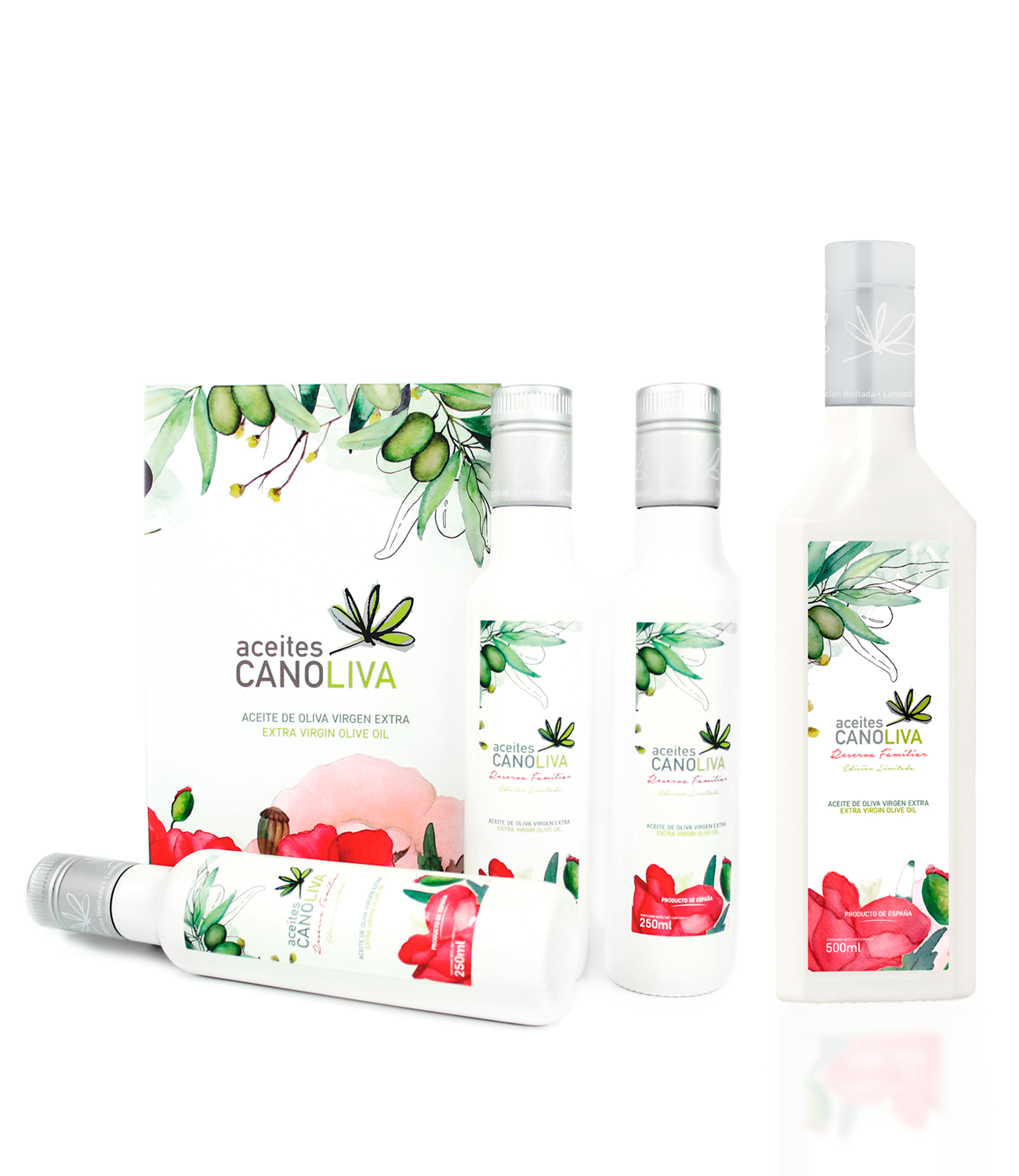 Sublime coupage of hojiblanca and picuda olive varieties which presents to the nose an intense green fruity flavour of green fresh olive, freshly cut grass and alloza notes, all mixed with green apple and citric background hints. It ends with a pleasant mixture of wild herbs. In the mouth it emerges elegant and smooth, with a remarked balance between the bitter and pungent notes. Its spiciness denotes personality but at the same time delicacy as result of the alloza's aftertaste.
It is a high complex olive juice full of nuances.
Aceites Canoliva markets a premium extra virgin olive oil from organic olives, mainly Hojiblanca, Arbequina and Picuda varieties.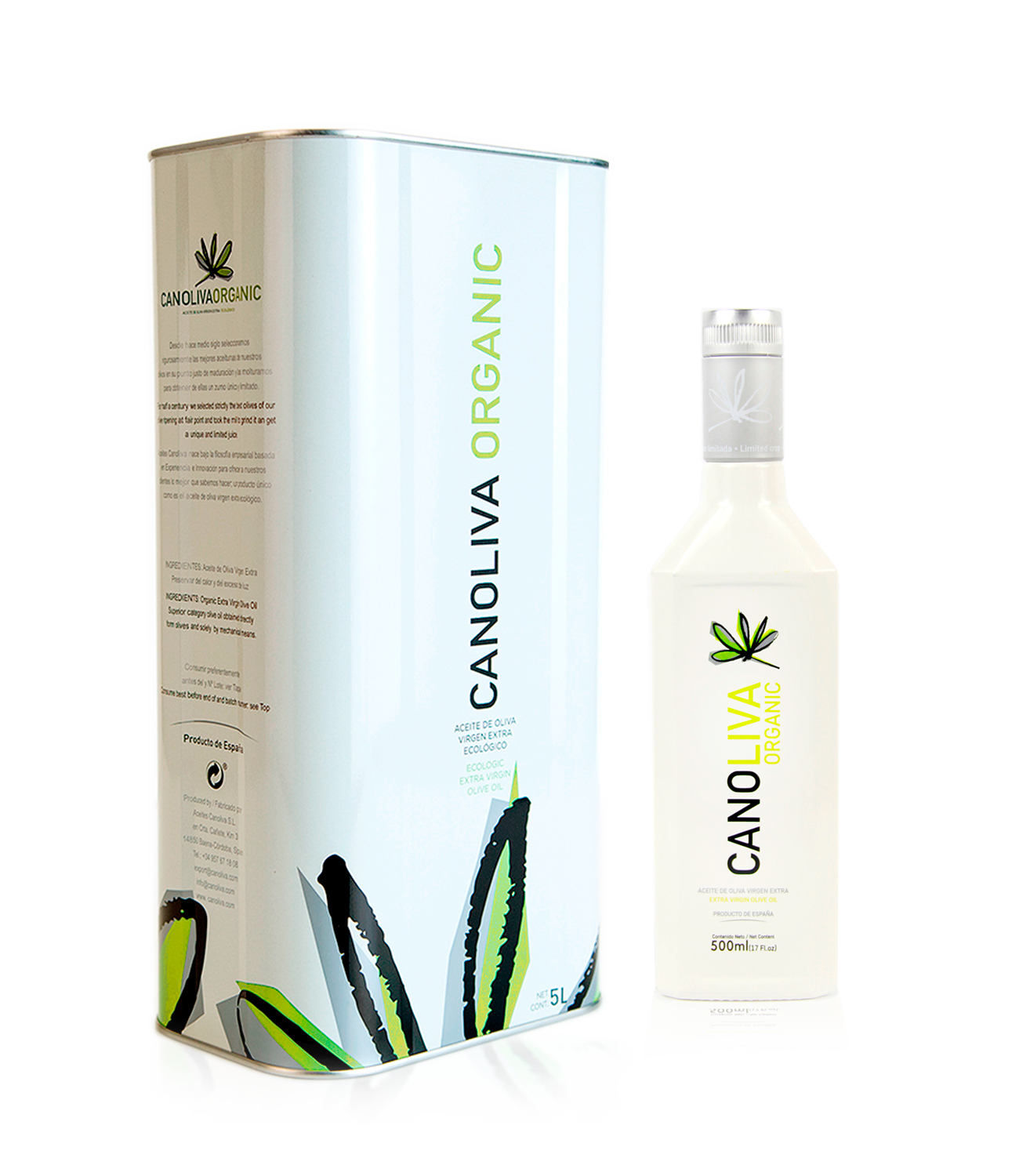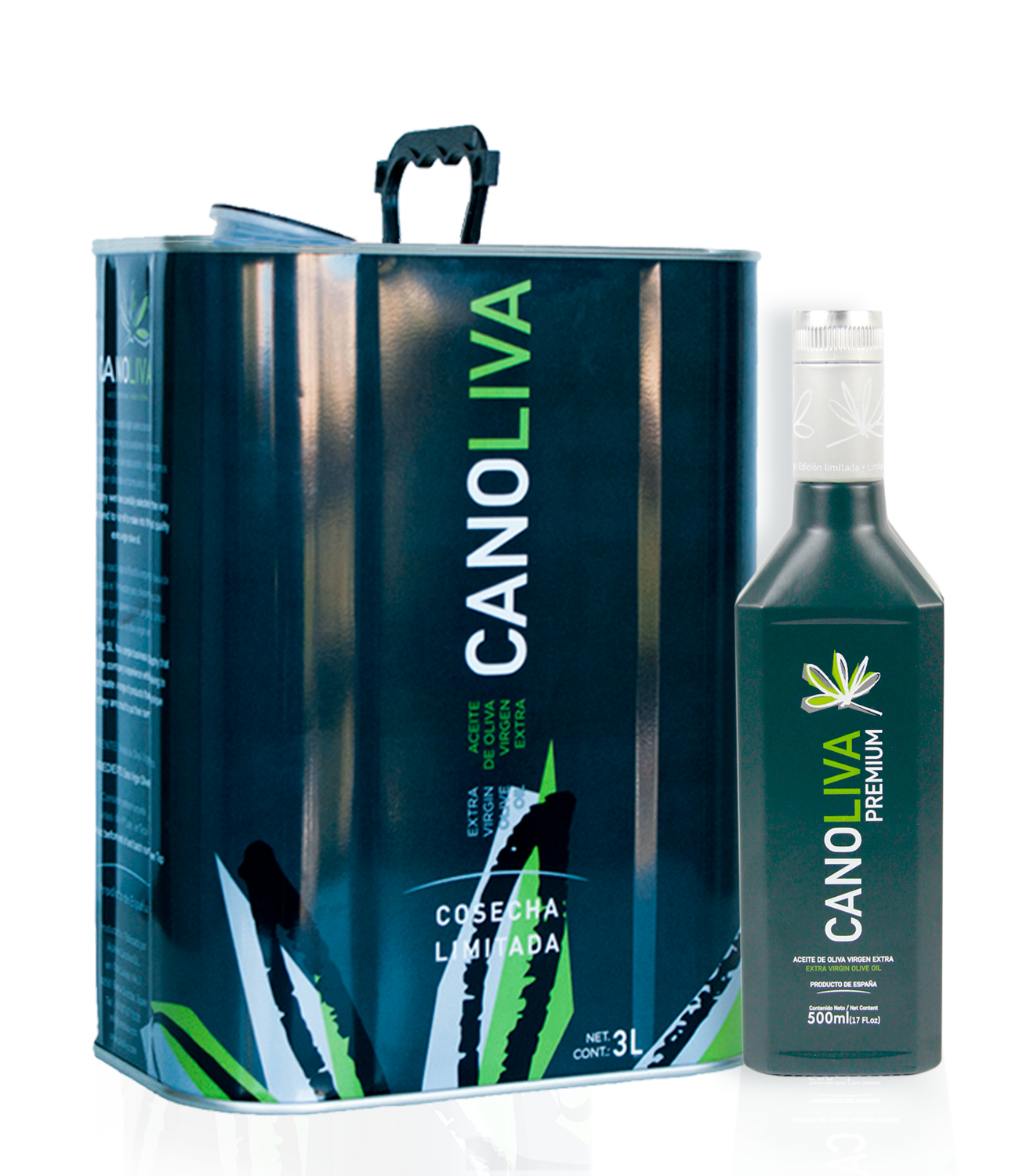 One of Pepe Cano's obsessions has always been to be able to obtain an irreproachable oil with an unmistakable flavor thanks to the combination of suitable varietals to achieve a unique product. This oil is called Canoliva Premium and is the emblem oil of the house.
Nuestro aceite de oliva Camposur es un aceite de oliva virgen extra ideal para el consumo diario de nuestra dieta mediterránea.
En nariz presenta aromas frutados a aceituna madura de intensidad media-alta con notas claras de la higuera y frutos secos de la avellana para finalizar con un agradable aroma a hierbas aromáticas propio de un picual con personalidad propia.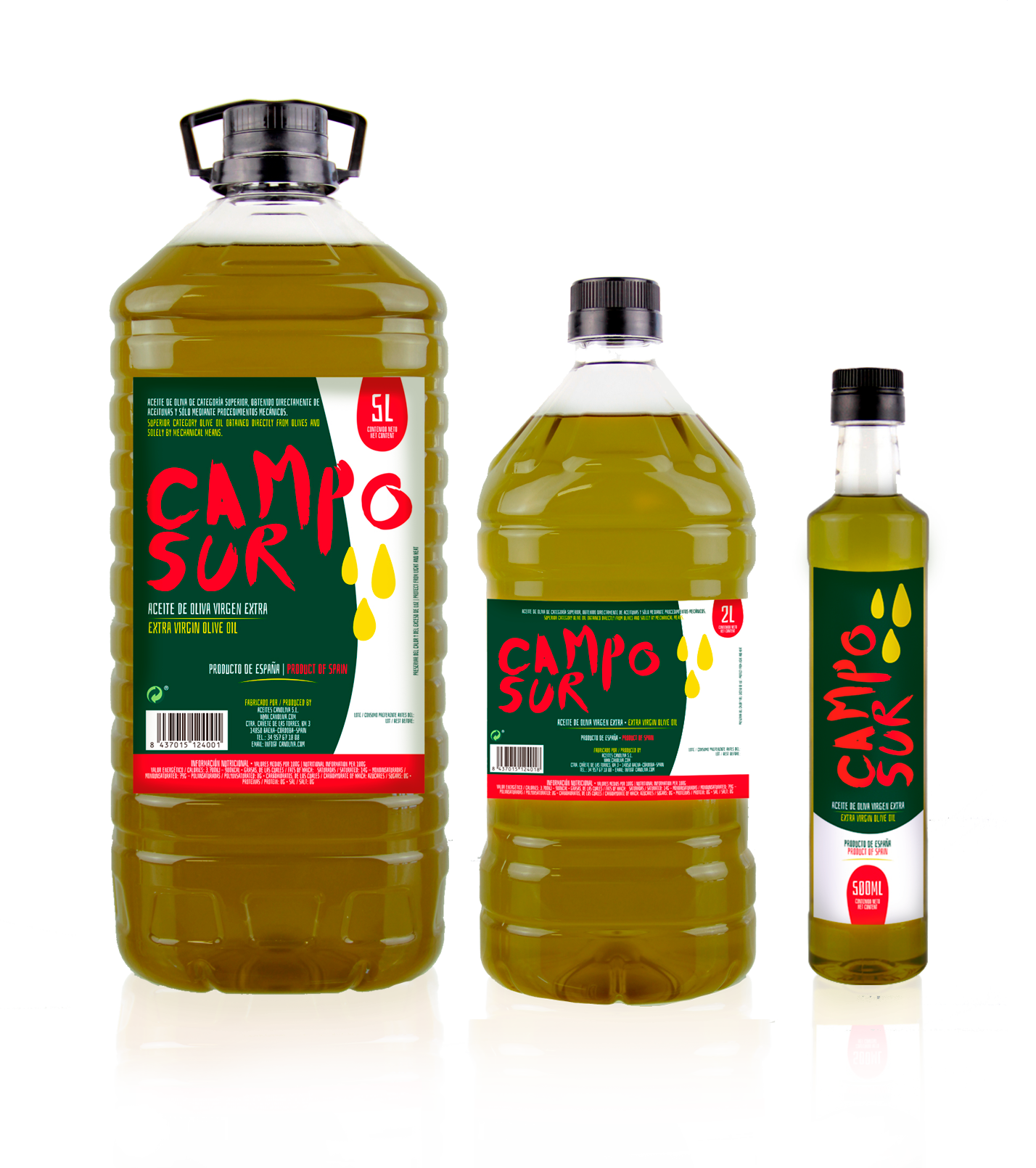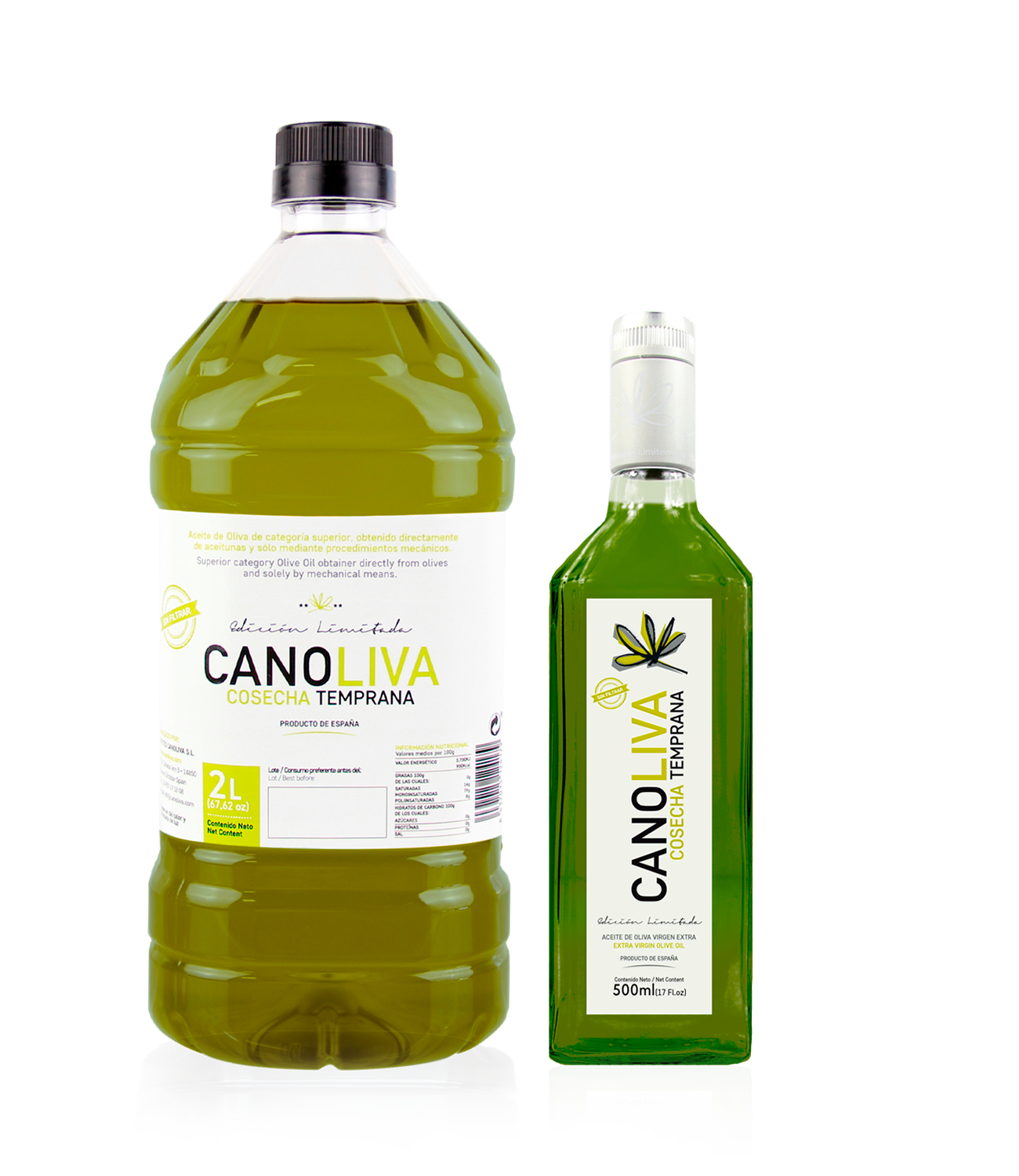 Canoliva Cosecha Temprana
UNFILTERED Extra Virgin Olive Oil
After bursting into our palate with an intense fruity attribute of fresh olive, this olive oil continues with the green of the freshly cut grass. It presents fruity notes of banana and apple, while concluding with tomato, alloza and floral scent. In the mouth, it presents a sweet introduction with a moderate bitter and spicy touch. Its aftertaste clearly evokes to banana, almond and artichoke. It is an excellent balanced, complex and smooth olive oil juice.
Nuestro aceite de orujo Don Orujo es perfecto para freír debido a sus excelentes cualidades tanto a nivel físico-químico, como en términos económicos.
El rendimiento en la sartén de aceite de oliva 100% vegetal es muy elevado con una alta estabilidad a altas temperaturas, que se acentúa con las características intrínsecas del aceite de oliva virgen extra contenido en su composición; Además, el punto de humo se alcanza a 220 ° C (428 ° F) que garantiza una excelente calidad de fritura.